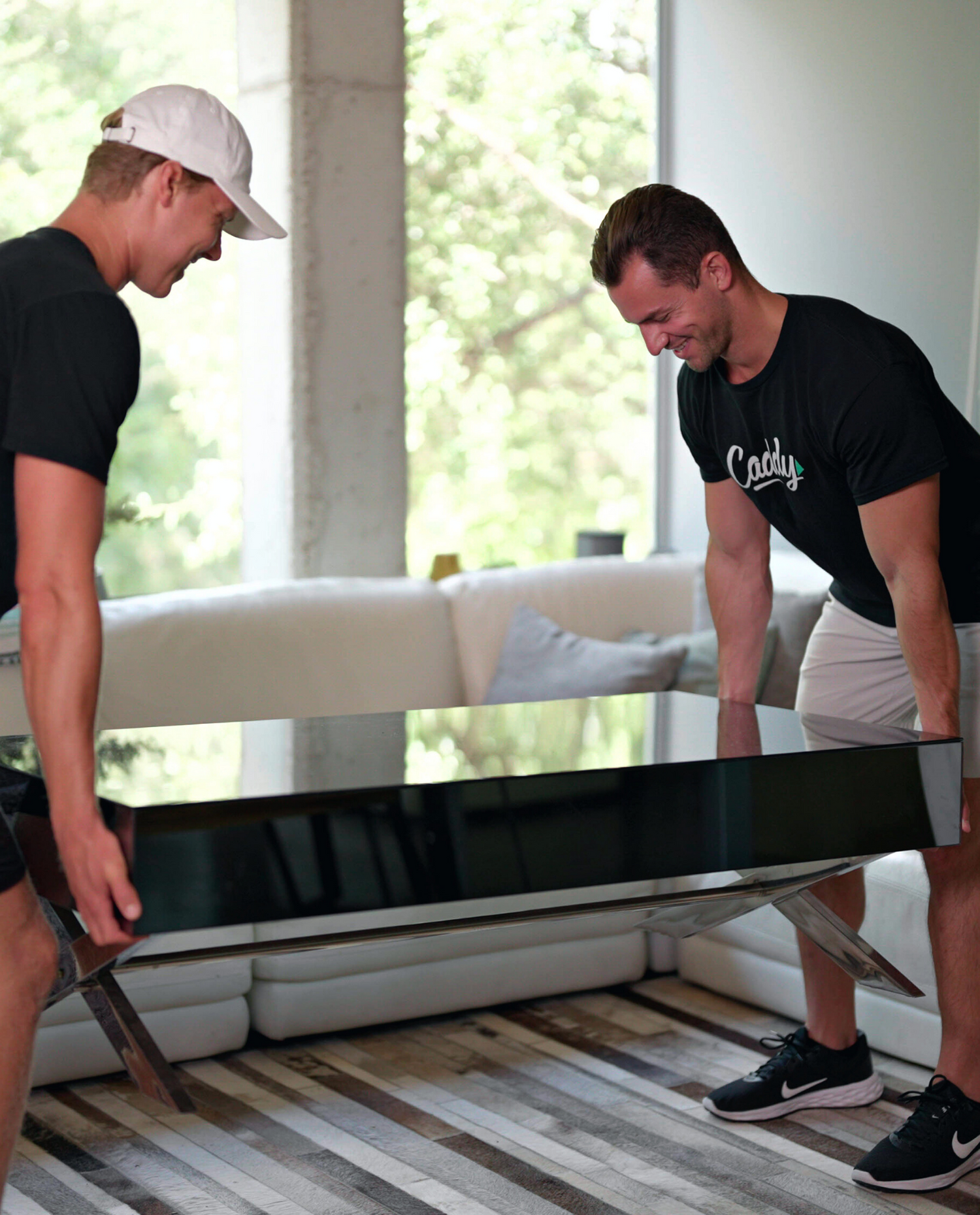 Flexible Schedule, Instant Pay, and More: Become a Caddy Today
We offer competitive payouts ranging from from $20 to $40 per hour, immediate payment upon completion of each job, and the ability to choose your own schedule. Caddy offers the perfect opportunity for motivated movers looking to supplement their income and enjoy the benefits of a flexible schedule.
"Great company to work for, quick way to make extra money on the side. You can make your own schedule and work as you go!"
Nina C. (Mover from Birmingham, AL)
Compensation Package
Because really good people like you deserve to be paid well and treated with respect, we offer pretty kickass compensation:
Competitive hourly rates ranging from $20 to $40 (based on location and scope of work)
Get paid immediately upon completion of each job
Flexibility to choose the gigs that work best for you, so you can balance work and personal obligations on your own schedule.
The ability to supplement your income with additional work as it becomes available.
Opportunity to work with a professional and supportive team dedicated to providing high-quality moving services to customers.
Tips: average approximately $7 to $13 an hour more
Uncapped pay earnings - we'll never limit how much you can work
Get working as quickly as tomorrow
To keep up with our growth, we are hiring immediately and looking to fill multiple positions across the company.
DO NOT CALL OUR CUSTOMER SERVICE NUMBER, PLEASE! As much as we would love to hear your voice, we get a ton of phone calls each day and email is just way more convenient.
Send us your resume at: careers@caddymoving.com